try! Swift Conference is an international community gathering about the latest advancements in Swift Development. The event is about bringing together talent from all around the world to collaborate and share advanced knowledge and techniques to improve Swift craftsmanship. Coming again to New York City on September 9th & 10th 2019, with workshops on September 8th!
Follow us on Twitter at @tryswiftnyc for the latest updates and announcements!
We are committed to providing a safe space for all of our attendees, speakers, and volunteers. Our Code of Conduct can be read in full here.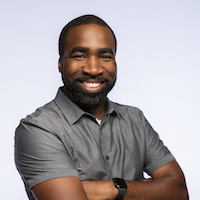 iOS Engineer @ Lickability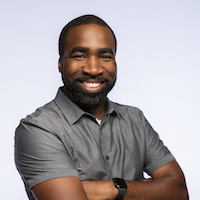 Marc Aupont
Marc Aupont is a first-generation American born from Haitian immigrant parents. His passion for technology led him to move from Orlando, FL to NYC 2 years ago. He currently works at Lickability as an iOS Engineer and his hobbies include: working on side projects involving electronics and hardware, hosting and organizing tech meetups, as well as weekend road trips to random destinations with his wife and two boys.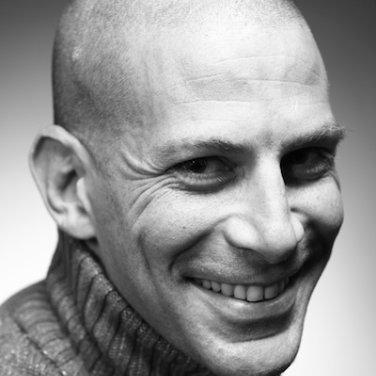 Senior Engineering Manager at Apple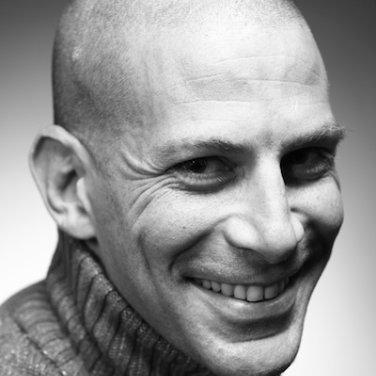 Tom Doron
Tom works at Apple where he is serving as a senior engineering manager focusing on core cloud technologies and open source libraries and frameworks.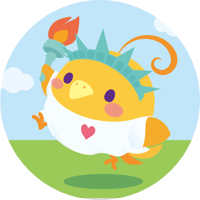 WIP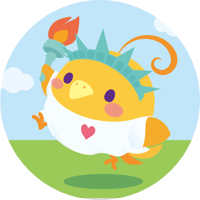 TBD
We are actively working on finalizing the speaker line-up for try! Swift NYC 2019. Apply here if you'd like to speak!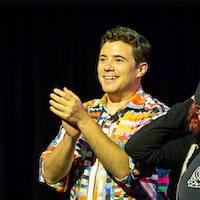 Freelance Magician & Emcee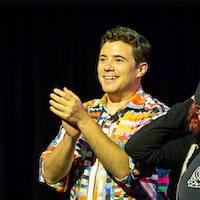 Chris Britt
Chris Britt is a speaker, emcee and magical thinker. He has spent ten years working in tech marketing at Dell and EMC Corp, and helped kickstart the funding of Hypothes.is, an open source project that allows annotation of the web, with anyone, anywhere. As a magician he has invented over 50 illusions and is happy to be back in NYC.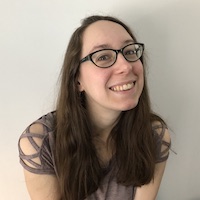 Game Streamer, Developer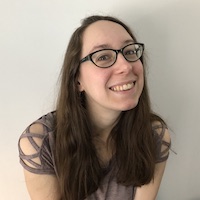 Jaspellior
Jaspellior is a Twitch Affiliate variety game streamer. She has loved all kinds of games her entire life, having started in video games during the PS1 era. Formerly a Swift developer, she's attended try! Swift NYC all three years prior and is thrilled to be back now as an emcee. Find her on twitch.tv/jaspellior during weekday afternoons!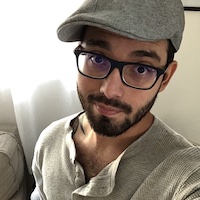 Lead Mobile Design Technologist @ DoorDash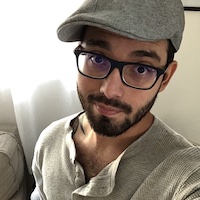 Hector Matos
Hector is the Lead Mobile Design Technologist at DoorDash, where he's working on reusable mobile components and infrastructure for their internal design system. He's a huge fan of the Legend of Zelda (and video games in general). He's a Twitch streamer (check him out at twitch.tv/krakendev) where he plays lots of Overwatch and occasionally teaches others how to code live. He also runs the krakendev.io Swift programming blog and speaks around the world at several Swift conferences, including try! Swift, too!
Workshops are free for all try! Swift NYC ticket holders. Each workshop will take place on Sunday, September 8th from 2:00 - 6:00pm in various offices around NYC. Those who purchased a ticket will receive an Eventbrite email with further instructions on how to select a workshop in mid-August.
You Are Blocking Our Sponsors
We noticed that you are running ad blocking software. While we cannot hack into your computer and prevent you from doing so, we also cannot run our event without the support of our sponsors.
Please consider turning off your ad block software for this website. Thanks.
Interested in sponsoring or want more information? Send us an email at [email protected].
You Are Blocking Our Sponsors
We noticed that you are running ad blocking software. While we cannot hack into your computer and prevent you from doing so, we also cannot run our event without the support of our sponsors.
Please consider turning off your ad block software for this website. Thanks.
Travel
YOTEL New York offers a comfortable, lively and tech friendly atmosphere at an affordable price. Premium Queen Cabins come with the signature SMARTBED featuring Serta mattresses as well as free Wi-Fi everywhere. Guests can take advantage of the onsite restaurant Green Fig and Terrace space for personal or client entertainment.
The special try! Swift Attendee Group Rate will be $199.00 + taxes / night. Book your stay at the try! Swift Attendee Booking Link, this rate is available until August 12th or the room block fills. You can also make reservations by calling the Pre-Arrival Team directly (877) 909-6835 and identify yourself as being with the Try Swift- Attendee Group or Block Code G1909SWIFT.
How is a Conference different from a Meetup?
A meetup is usually a small local gathering of people with shared interests that takes place monthly or weekly and lasts for about 2 - 3 hours each time, usually in the evenings. In contrast, a conference is a big international event that spans several days and that only typically happens once a year. We're expecting 20+ international speakers and 300+ attendees from all over the United States and the world at try! Swift NYC! By attending a conference such as try! Swift, you expose yourself to people and thinking about your field from all over the world, not just your locale. This will help you get ahead in your career - you will learn the latest technologies and have the opportunity to make connections with very important people in the global community.
What is the format of try! Swift NYC?
The main conference days for try! Swift NYC are September 9th and 10th, with various optional workshops on September 8th. To get the most out of the conference days, we highly recommend attending the workshops the day before the conference. During the conference days, there will be 20+ international speakers giving 20-minute presentations each about various Swift topics such as Open-Source Swift, Server-Side Swift and Swift on Android, as well as using Swift for iOS, watchOS, and tvOS development, and anything new Apple has announced at their annual WWDC conference. There will also be a few presentations about other important career-related topics, such as design and workplace best practices. In addition to 20-minute presentations by our impressive international speakers, attendees will have the option to attend one-on-one office hours with each speaker. The official office hours are timed at 20 minutes, but usually these discussions last much longer, making this the most valuable part of the conference for both attendees and speakers. Speaker office hours are relatively unique to the try! Swift conference - most conferences only have a 5-minute public Q&A after each talk. Make sure to take this opportunity to meet the speaker in person and ask them about any issues you're facing in your code that they may be an expert on!
How can my organization get involved?
try! Swift is a community conference, and we really need everyone's help to make it happen! The easiest way to get involved is by attending. If you're a manager, we ask that you send your mobile team to the conference. We are also looking for sponsors. If you'd like more information, please contact us at

[email protected]

.