try! Swift Conference is an international community gathering about the latest advancements in Swift Development. The event is about bringing together talent from all around the world to collaborate and share advanced knowledge and techniques to improve Swift craftsmanship. Coming again to New York City on September 9th & 10th 2019, with workshops on September 8th!
Follow us on Twitter at @tryswiftnyc for the latest updates and announcements!
We are committed to providing a safe space for all of our attendees, speakers, and volunteers. Our Code of Conduct can be read in full here.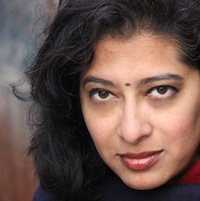 physician-author@Cornell Med, body hacker for Ayurveda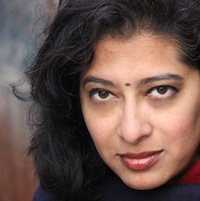 Dr Bhaswati Bhattacharya
Bhaswati is a board-certified holistic physician trained in family medicine and preventive medicine; she is also a scientist trained in pharmacology, neuroscience and ancient ayurvedic chemistry. When she is not working as a Fulbright Specialist 2018-2021 in Global Public Health & Integrative Medicine or as Clinical Assistant Professor in the Dept of Medicine at Cornell Medical College, she is body hacking using ayurvedic bhasmas .... and teaching Ayurveda to students and patients. A documentary film on her work, Healers: Journey into Ayurveda is shown on The Discovery Channel. Her book Everyday Ayurveda is a national bestseller in India published by Penguin Random House.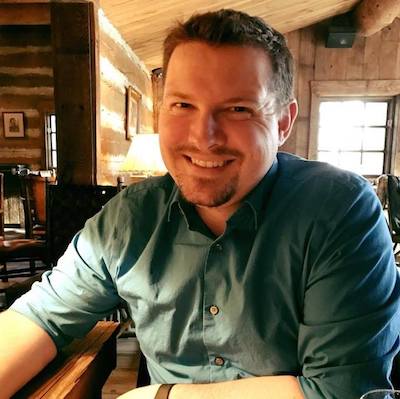 Principal iOS Engineer at WeWork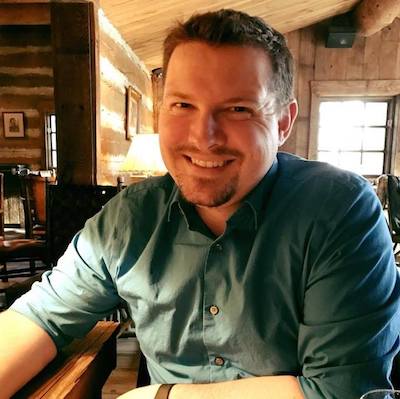 Dave DeLong
Dave DeLong is a Principal iOS Engineer at WeWork in their Enterprise Technology group. He has a passion for teaching, experimentation, and designing APIs. Prior to joining WeWork, he spent seven years at Apple, where he worked on the UIKit framework, Developer Evangelism, and Apple Maps. Dave, his family, and his large collection of Brandon Sanderson books live near Salt Lake City, where he's an active member of the local developer community. He can often be found on Twitter teaching developers about all the ways that calendrical calculations can go wrong and pontificating on the virtues of eating chocolate with peanut butter.
Workshops are free for all try! Swift NYC ticket holders. Each workshop will take place on Sunday, September 8th from 2:00 - 6:00pm in various offices around NYC. Those who purchased a ticket will receive an Eventbrite email with further instructions on how to select a workshop in mid-August.
You Are Blocking Our Sponsors
We noticed that you are running ad blocking software. While we cannot hack into your computer and prevent you from doing so, we also cannot run our event without the support of our sponsors.
Please consider turning off your ad block software for this website. Thanks.
Interested in sponsoring or want more information? Send us an email at [email protected].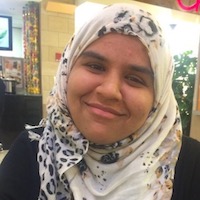 iOS Developer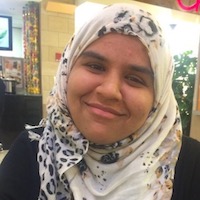 Sara Ahmad
Sara is an iOS developer, who loves all things food, animals, fitness, technology, and humanitarian issues. She just finished up the iOS development program the Flatiron School and has a degree in nutrition and computer science. Originally aspired to go into medicine but decided against it and decided to change the world using technology by ultimately becoming a mobile developer. In her spare of time she can be found looking at various Ray Wenderlich tutorials or watching food recipe videos on youtube. Her dream is to change the world one app at a time. She is also one of the co-organizers for the Meetup group, try Swift! and is passionate about women in tech.
You Are Blocking Our Sponsors
We noticed that you are running ad blocking software. While we cannot hack into your computer and prevent you from doing so, we also cannot run our event without the support of our sponsors.
Please consider turning off your ad block software for this website. Thanks.
Travel
YOTEL New York offers a comfortable, lively and tech friendly atmosphere at an affordable price. Premium Queen Cabins come with the signature SMARTBED featuring Serta mattresses as well as free Wi-Fi everywhere. Guests can take advantage of the onsite restaurant Green Fig and Terrace space for personal or client entertainment.
The special try! Swift Attendee Group Rate will be $199.00 + taxes / night. Book your stay at the try! Swift Attendee Booking Link, this rate is available until August 12th or the room block fills. You can also make reservations by calling the Pre-Arrival Team directly (877) 909-6835 and identify yourself as being with the Try Swift- Attendee Group or Block Code G1909SWIFT.
How is a Conference different from a Meetup?
A meetup is usually a small local gathering of people with shared interests that takes place monthly or weekly and lasts for about 2 - 3 hours each time, usually in the evenings. In contrast, a conference is a big international event that spans several days and that only typically happens once a year. We're expecting 10 international speakers and 300+ attendees from all over the United States and the world at try! Swift NYC! By attending a conference such as try! Swift, you expose yourself to people and thinking about your field from all over the world, not just your locale. This will help you get ahead in your career - you will learn the latest technologies and have the opportunity to make connections with very important people in the global community.
What is the format of try! Swift NYC?
try! Swift NYC starts on September 5th with a full day of talks from 10 international speakers about various AI + Swift / iOS topics such as best practices for coding with AI, integrating AI into your app, how to design using AI, ethics + AI, and more, and anything new Apple has announced at their annual WWDC conference. You then have an option to attend a total of 4 workshops run by the speakers to go hands-on and therefore deep into the topics covered during the conference. The workshops will be for 3 hours each on September 6th and 7th in offices all around NYC.
How can my organization get involved?
try! Swift is a community conference, and we really need everyone's help to make it happen! The easiest way to get involved is by attending. If you're a manager, we ask that you send your mobile team to the conference. We are also looking for sponsors. If you'd like more information, please contact us at

[email protected]

.