Join a small group of Swift developers around the world on a workation - a remote work opportunity in a tropical location. Forest, beautiful accommodations, private chef, excursions & more included!
Follow us on Twitter at @tryswiftworld for the latest updates and announcements!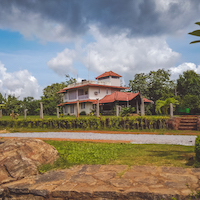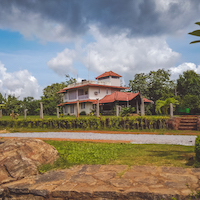 Riko
try! Swift's mission is to connect the Swift developers around world through personal experiences.
try! Swift Workation - India
Work remotely with a small group of Swift developers from around the world for a month in a beautiful area of Southern India. Stay in small group accommodations near the forest, with private or shared room options available and plenty of community spaces to work and socialize. Private chef available on site to cook meals throughout the day. Daily wellness activities, organized excursions on the weekend, and small planned activities during the week included. Work, Hike, Swim, Eat, Meet.
Schedule:
Jan 2nd (Mon): arrival to Bangalore (BLR), check-in at Taj Bangalore
Jan 3rd: fly to Mangalore (IXE), arrive on campus
Mon - Fri: remote work, meals, daily wellness activities, other small activities, hike, pond swimming, yoga
Sat - Sun: all-day excursion
Jan 28 (Sat): check-out, flight from Mangalore to Bangalore, check in at Taj Bangalore
Jan 29 (Sun): group breakfast, departure
Pricing:
Private Room: $5,000
Shared Room: $3,000
Dormitory (Locals only): $1,500
Pricing is ALL INCLUSIVE except for your flight to and from Bangalore (BLR)
Optional Ayurvedic Treatments at extra cost available, including Panchakarma
Accommodations:
You'll be staying in a sustainable 26-acre campus surrounded by forest
High-speed reliable Wifi
Clean Air, Water
Most food ingredients grown on campus, fresh fruit from trees at your desire
Milk collected from campus A2 cows daily
Vegetarian diet - meat and fish dishes available nearby off-campus
Nice summer weather (90 - 70°F / 30 - 21°C)
Access Future Workshops
Get notified as we release new workshops. New ones will be announced weekly!
try! Swift Workations are a professional event, focused on remote working. We are committed to providing a safe space for all of our attendees. Our Code of Conduct can be read in full here.
Founder of try! Swift
Natasha Murashev
Natasha is an iOS developer by day and a robot by night. She organizes the try! Swift Conference around the world (including this one!). She's currently living the digital nomad life as her alter identity: @NatashaTheNomad.