Join a small group of Swift developers around the world on a workation - a remote work opportunity in a tropical location. Beach, Room, Private chef, Excursions & more included!
Follow us on Twitter at @tryswiftworld for the latest updates and announcements!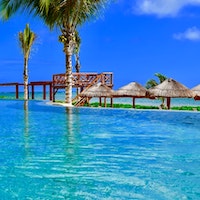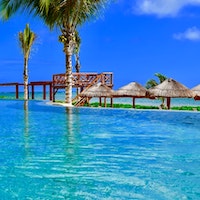 Riko
try! Swift's mission is to connect the Swift developers around world through personal experiences.
try! Swift Workation - Mexico
Work remotely with a small group of Swift developers from around the world for a week in Mexico. Stay in small group accommodations near the beach, with private or shared room options available and plenty of community spaces to work and socialize. Private chef available on site to cook meals throughout the day. Daily Wellness activities. Organized excursions on the weekend, and small planned activities during the week included. Work, Swim, Eat, Meet.
Schedule:
July 24 (Sat): arrival, check-in, group dinner
July 25 (Sun): all-day excursion
July 26 - 30 (Mon - Fri): remote work, meals, daily wellness activities, other small activities, beach or pool access
July 31 (Sat): all-day excursion
Aug 1 (Sun): group breakfast, check-out, departure
Access Future Workshops
Get notified as we release new workshops. New ones will be announced weekly!
try! Swift Workations are a professional event, focused on remote working. We are committed to providing a safe space for all of our attendees. Our Code of Conduct can be read in full here.
Founder of try! Swift
Natasha Murashev
Natasha is an iOS developer by day and a robot by night. She organizes the try! Swift Conference around the world (including this one!). She's currently living the digital nomad life as her alter identity: @NatashaTheNomad.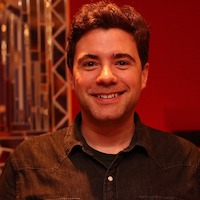 Freelance Magician & Emcee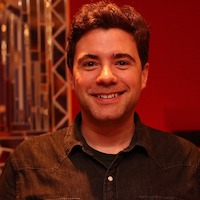 Chris Britt
Chris Britt is an award-winning magician and specialist in interactive magic tricks. In the past few months, he has performed virtually for Dell Technologies, Viv Labs and at dozens of private events. Adam Cheyer, the Co-Founder of Siri (the start-up acquired by Apple) said of Chris's performance, "Chris performed a mixture of mindfulness exercises and magic that made everyone feel so good. He was professional, charismatic and all-around amazing. I highly recommend Chris for your magic-related event, be it virtual, or back in the real world when such a thing as possible."